What if you knew the exact contents of your silos right on your phone?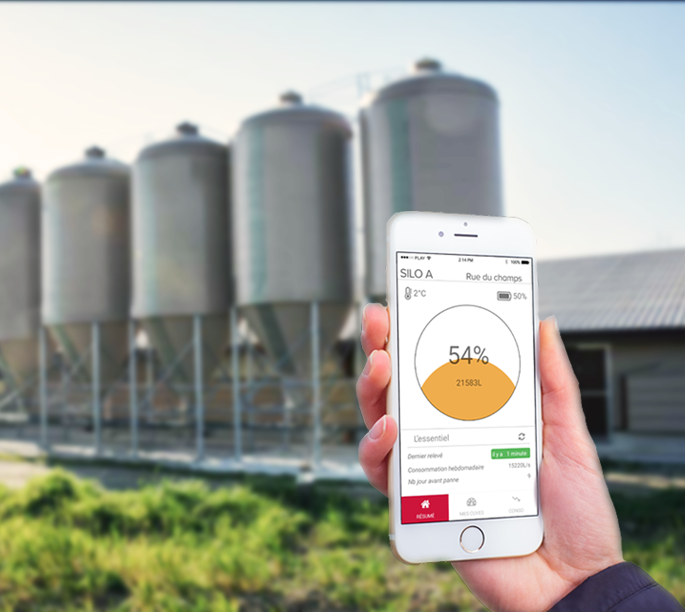 It is now possible !!
No more climbing to the top of your silos , the approximate visualization of your remaining stocks at the end of the batch and the management of emergencies!
With the connected solution Agrilab io, follow the level of your silos animal feed via a dedicated interface directly on your mobile!
Simple and intuitive , you can manage and improve the logistics of supplying your silos.
In addition, if you wish, your data can be transmitted directly to your cooperative!
Connected Lidar (IoT) probe on food silos:
Discover the testimony of one of your colleagues on the solution:
Contact us using the form below
or by writing to contact@agrilab.io
Agrilab io is a young company founded by five engineers who wanted to provide concrete solutions to visualize the level of tanks in the agricultural world. After three years of R&D, Agrilab io published and marketed its first sensor for the level of liquids in 2018.
Other sensors connected to the Sigfox & Lora networks have joined the brand's catalog. Agrilab io, which has many clients in France and Europe, is based in Burgundy & Brittany.
The data transmitted via the Agrilab io application is the property of the end users in accordance with the legislation in force & the RGPD. Agrliab io does not sell the data.
Agrilab io is a brand of the company 4! registered in France and respecting French national legislation.